I've just got a lot to say so here's a mish-mash of some of the mad-house I claim as my life.
First of all, A Thousand Cranes is coming up! We open on February 2nd, so soon! You can still get tickets
here
.
Also, the lobby display is going up right now. The artwork and artifacts are all in place and the cranes are still in the process of being hung up. It looks STUNNING. Seriously, if you're not going to come see A Thousand Cranes, at least come see the lobby display, it's worth a trip to Provo on its own merit.
On February 4th, we are having an open house for the Topaz Museum. Here's the description from the
news release
:
"There will be a pre-performance reception Thursday, Feb. 4, at 5:30 p.m. featuring special guests, speakers and musicians, including BYU political science professor Byron Daynes, who teaches a course on the TOPAZ Internment Camp; Jane Beckwith, board member of the TOPAZ Museum in Delta; Michelle Reed, co-pilot of the 123,000 crane project; Ty Imamura, a descendent of Sadako's family, who also had an uncle in the TOPAZ Internment Camp; and musicians Hatsumi Bryant and Kimiko Osterloh, who will play the Koto, a traditional Japanese instrument. The public is welcome to attend."
If you want tickets to this (Feb. 4th) performance, let me know IMMEDIATELY!
Here are some more links regarding A Thousand Cranes:
Official News Release
The Daily Universe
(BYU on campus newspaper)
BYU Broadcasting Radio Show
BYU Weekly
Daily Herald
The Salt Lake Tribune
Deseret News
The Covey Center
Utah Theater Bloggers Association
Now Playing Utah
Facebook
The Daily Universe article on Topaz
Topaz Museum
BYU Arts
(tickets)
Rehearsals for this show as well as my rehearsals for As You Like It are keeping me busy. Wait, what did I just say? As You Like It? Oh, yeah. Well, that's the other thing that's keeping my life going at a hundred miles per hour. I'm in two shows at the same time. Yes, it eats away all of my time. Yes I'm always sore and exhausted. Yes more info on As You Like It will come in the future. Yes I have no time for homework, work, real classes, or a social life. Yes, I'm loving every minute of it.
In other news, I am now the only single guy living in my apartment. Is that awkward you ask? Yeah. Yeah it is. Oh well. I have no plans of changing that. All I have time to do there now is sleep anyway.
Last night I had a Pirates of the Caribbean marathon. This was my first time watching the third film. To be quite frank, that was one of the worst films I have EVER seen. I really didn't think it could've been as bad as I had heard, but yet indeed, it was worse.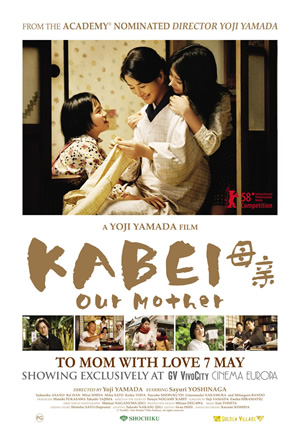 Tonight I watched a Japanese film, Kabei. It came out in 2008 and displays the life of a family living through WWII. The honest reality of it was really unsettling. Movies like this haven't been made before mostly because people have not been ready to discuss what really happened during the war. It's a beautiful film, highly recommended.
I saw the BYU production of Tartuffe this week as well. I have yet to see a show here that hasn't impressed me in one way or another. The Tim Burton-Cirque du Solei style gave this play so much edge and so much relevance. It made the classsical language so much more bareable, using original music and stunning imagery. This is another winner, go see it.
I think that's gonna be all for now. I need to do these jouranlistic posts more often. I'm sure I'll love reading them in the future.