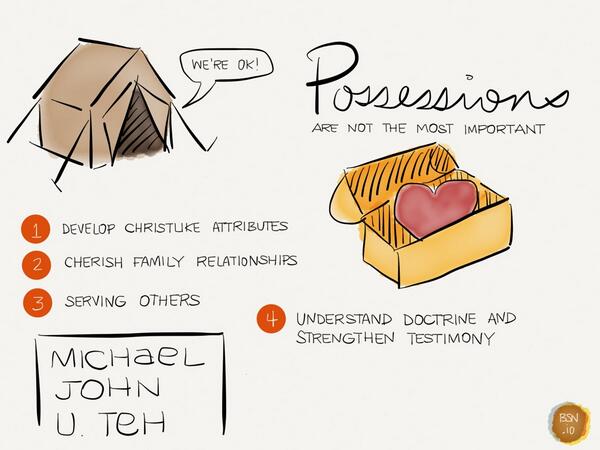 I recently had the opportunity to be involved with an original stage adaptation of
Pride and Prejudice
here at BYU. This adaptation took liberties with the story and included a scene where Mr. Darcy tracks down Mr. Wickham and Lydia Bennett after they have run off and Lydia's virtue is presumably lost; an event that is implied in the book but never made explicit.
The scene was great and I had to watch it from the wings every night in order to jump on stage and move set. At the end of the scene, Darcy presents the pair with a wedding ring. Lydia says that it is beautiful "though just a little modest for my taste. You would have picked something bigger, I'm sure my love." That line always seemed to clothesline the audience.
I don't have Pinterest, but that line totally spoke to our Pinterest-obsessed, materialistic society. I cannot count how many times I've watched co-workers and acquaintances who are not only not engaged, but not even romantically involved with anyone discuss and meticulously plan their weddings and hand pick their engagement rings with Pinterest.
Now, I'm sure that Pinterest can be a wonderful resource, but it's also stark evidence of how materialistic and superficial we can get away with being. I mean, I'll just quote another line from the show: Mr. Collins says to Lizzy after his proposal is denied that "
it is by no means certain that
another offer of marriage
may EVER be made you.
" I hope everyone who'd like to can and will get married, but you all realize that it might not happen right? And that if it does and you have it planned before you've even met your spouse, chances are your resources or circumstances might not be able to facilitate your dream wedding and you're more than likely to become bride-zilla, right? I'm just throwing that out there.
Elder Teh said it best this conference: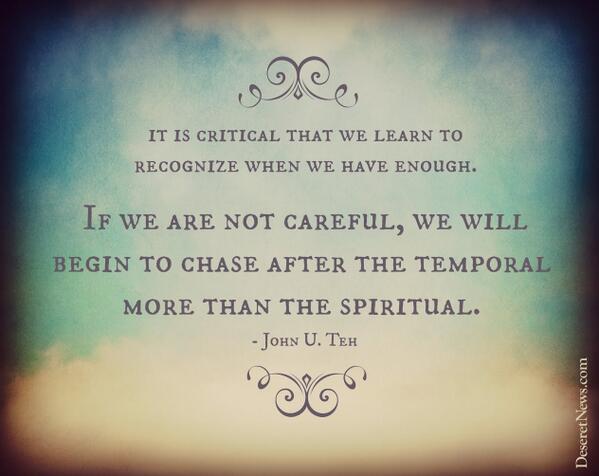 I think the idea of valuing worldly possessions above human relationships or Christlike attributes seems so cliche that we automatically assume that we're exempt from even the possibility. But really, we need to think about it. I know I do.